Providers
 of world class Online Video and Streaming Media services to the Travel Industry.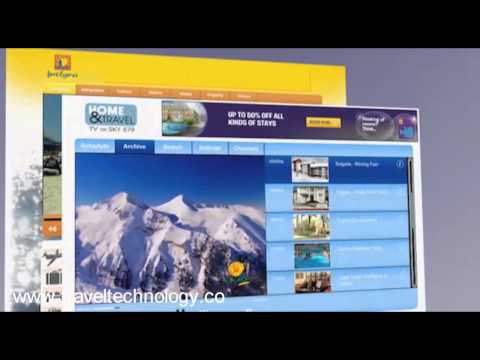 The company has a highly skilled team of associates, technicians and designers whose objective is to work with our clients & partners to deliver the best possible solutions. We are fully focused on the requirement to provide clients with tools and solutions that maximise the sale of their products and services.
Experienced Solutions
If you have an opportunity or concept that needs a solution our experienced and approachable team can work with you to design, build and integrate the results you need.
With our experience in new media broadcast technologies, IT & web development, hardware configuration and internet solutions, we have all of the skills necessary to deliver your solution. Our knowledge and attention to detail enables us to provide world class services.
What can streaming do for me?
Streaming media – real time video and audio over the Internet – enables your company to sell itself and its products and services with television style web presentations. You can personalise your company and demonstrate your product or service, all whilst adding the all important human element to your website.
Why do you need streaming media?
Streaming media will enhance any type of website, regardless of the business sector. If you have a product or service to sell, or want to present a defined image, we can give you the Internet's very best form of presentation and communication.
Why rely on just text and graphics?
Stand out from your competitors and show how dynamic and innovative your company can be by using real time video. Why not use television style company presentations and demonstrations of your products or services over the Internet?
Website Design – Creating new footage using your existing footage – Create new original footage – Scripting – Storyboarding – Shoot and edit – Hosting – Delivery – Voiceover artists – Music – Presenters – 24/7 support – Video upload to include 24/7 moderators – Channeled Format – Scheduled Channel Format – Stream to cable – HD – Dedicated YouTube Channel – Promotional videos from £390
For more information about On-line Video and Streaming Video, visit our Travel Technology site.